Account Management
Real-time transaction & account processing
Security & Compliance
Flexibly configurable & securely scalable
Digital Agility
Cash flow management & POS optimization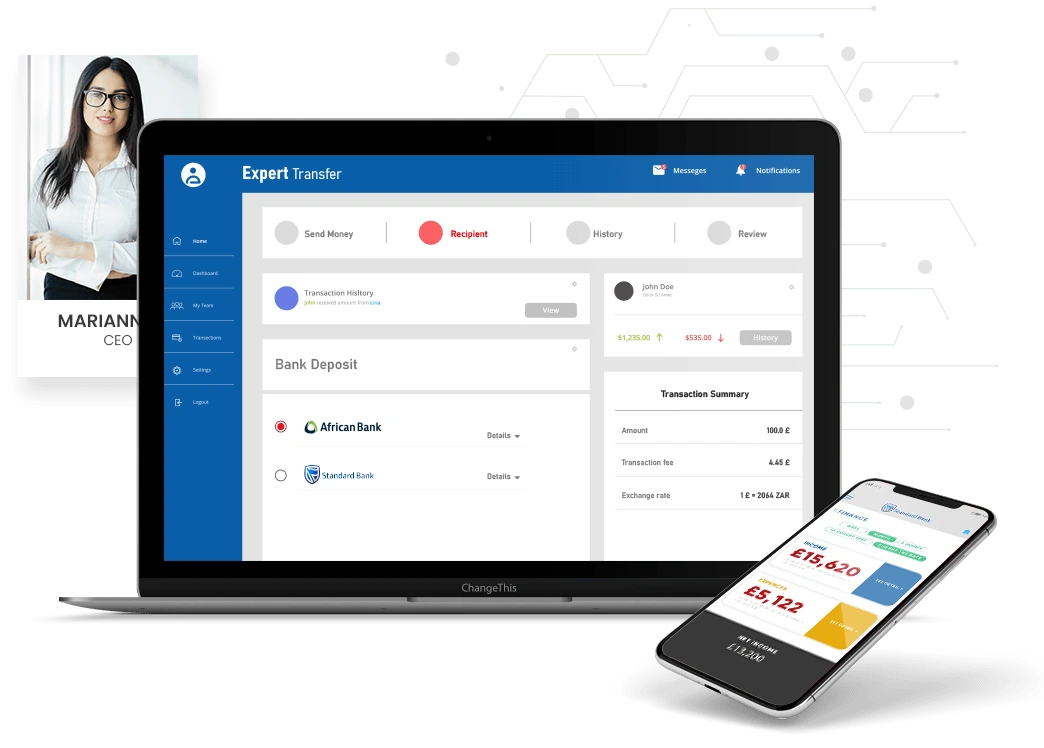 Core Banking Software
Focusing on Simplifying Corporate Banking
and Financial Operations
We help financial institutions, wealth management and banking companies transform their offerings with custom software development services for their customers' emerging needs, enrich the security of end-products, speed up time to market, find valuable business insights and compete by means of technology.
We jump into your organization's structure and look over your internal processes to develop a fully-fledged and scalable solution that addresses both your business and financial needs.
Secure & Scalable
Our solutions support a number of core
banking & finance activities:
+ Money Transfer Solutions
Money transfer businesses require a highly customized solution to take care of an increasingly digitalized business requirements. Our Money Transfer Software automates every aspect of your money transfer business so that you can expand your services to a local or global audience and meet the most stringent regulatory requirements.
+ Bill Payments
The best custom software development company is not the one that just knows how to construct the right system but the one that will work with you, your team and your stakeholders through every step of the development process. The billing software development experts at Selteq play the same role in developing custom applications for clients.
+ Mobile Topups
Providing a competitively costed and electronically devised Mobile Recharge Application for prepaid & postpaid mobile businesses. Our customized Mobile Recharge Software is engineered to track the records of your customers and any other related party, giving them easy access to recharge their mobile connections more conveniently.
+ E-Ticketing
We are your ultimate e-ticketing partner. Providing premium technology that lets you sell tickets quickly and easily, manage and sell memberships and set up a platform suitable for all needs. Our core technology means your tickets will accessible anywhere in the time zone.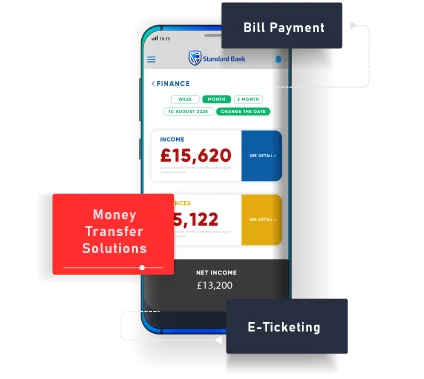 Our Clients Always Speak Highly of Our Services
I was looking for a company to help me with my software development, and it took me about two weeks to find the right company. I met with several companies, but none seemed to be a good fit. One of them was selteq.
Selteq was able to develop my software application from scratch. They have been very professional and deliver everything they say they will do. I would highly recommend them to anyone who needs custom software development done.
We've been impressed by their team since the beginning. They are always responsive and helpful, and we've had very few problems with the software they helped us design. We plan to continue working with them on other projects in the future.
USA
125 University Avenue,
Palo Alto,
CA 94301. USA
UK
Portman House, 2 Portman St,
London W1H 6DU,
United Kingdom
UAE
Dubai International Finance City,
Dubai
United Arab Emirates